The Vendim 10s vending machine ships with the features found in the V10. What makes it different, however, is that it is lighter and slimmer, and that it can house only cashless payment systems.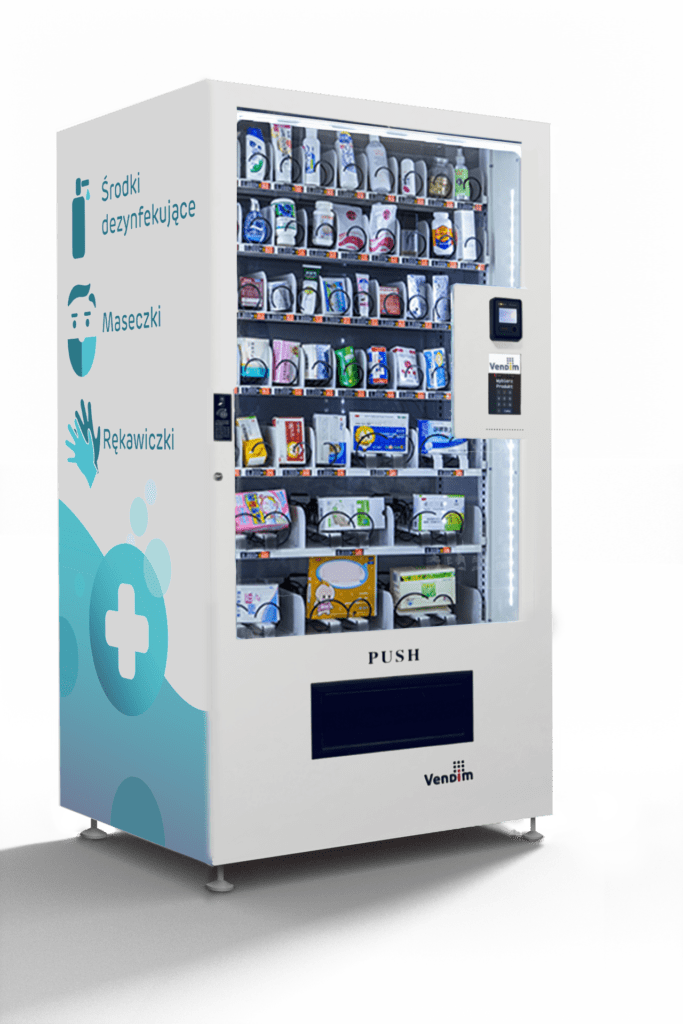 Main features
Optional Features

connection with V10 Slave machines and locker slave-type machines

WiFi / GSM module

monitoring

anti-burglar (online / offline)
Technical Details
The main technical details of our snack vending machines are the following:
• maximum number of possible product choices: 60 (spiral coils),
• capacity: up to 1140 produktów,
• temperature: between 4°C and 25°C,
• dimensions: 1945 mm (height) x 882 mm (depth) x 790 mm (width),
• weight: 195 kg,
• power supply: 100 – 240 V, 50/60 HZ.